About Us
Hydration Depot is the nations #1 online hydration and cooling product distributor. We are an authorized factory direct seller of the worlds best known brands of hydration and cooling products. We are proud to represent Gatorade, Sqwincher, Propel, Ergodyne and Allegro and many other fine brands of products.
Why choose us?
We are the hydration choice for 1000's of the country's largest corporations as well as all types of government entities including the military, federal, state and local branches. We work with schools, events, fundraisers, little leagues, professional sports and also anyone who wants the best hydration products available.
No one is too large or too small to purchase from us, even if its just for personal use. Our prices are unbeatable and our selection is the most comprehensive in the industry. That's why choosing Hydration Depot is your only choice for all things hydration products.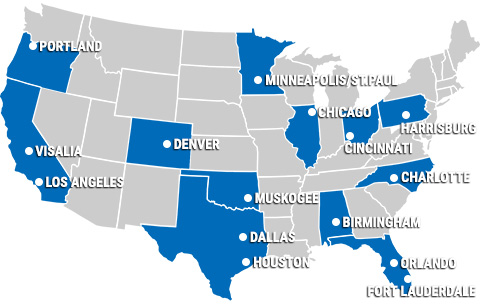 Selection
Our warehouse is stocked with everything we sell for super fast shipping. We know you don't want to wait when it comes to keeping your crew cool, so we ship out all orders same day.
Unparalleled Customer Service
Place your order 24/7/365 fax (954-318-0440) or online Or by phone (866-380-5600) M-F 9:00 AM- 5:30 PM EST. A knowledgeable customer service representative is always available to assist you. Our new Text Us feature allows you to be in touch with us 24/7, when and where it's convenient to you Text Us at 305-342-9722.
Same Day Shipping
We ship fast. Orders received by 3:00 EST will ship out the same day via UPS or best way truck freight. Need something special? Ask us! YES we will ship to Hawaii, Alaska, Puerto Rico and any other US location.
We also ship our full line of cooling products and Sqwincher brand Internationally, just ask us for Air or Ocean Freight.
Low Shipping Cost
Fifteen locations across North America speed delivery and minimize freight costs. You get what you need, when you need it, at the lowest cost. We also work with all carriers, so if you would prefer to use your own account or own carrier, that's never a problem. We make it easy to enter your shipper information during check out.
Fast Turnover Mean Fresh Products
Being the largest online exclusive hydration distributor means that we move a lot of product, which means our inventory is always fresh. You never have to worry about stale or past dated product when you purchase from us!.
OES Global: 2 Companies 1 Mission
OES Global Inc is the parent company to Hydration Depot and Traffic Cones For Less. Our 2 companies work seamlessly together on even the most complex logistics. We pride ourselves on providing both the hydration and traffic control products to many of the greatest events and to some of the most remote locations all over the country.
From desert rallies to mountain top marathons, from remote area street festivals to Hawaiian golf tournaments we are here to coordinate and deliver the products you need, where you need them when you need them.